Assisted Living at Sunrise: Make the Most of Each Day
You can live life to the fullest in a vibrant retirement home as you receive highly personalized support and services from caregivers who feel like family.
A Lifestyle Focused on You
In a Sunrise assisted living neighbourhood, you can expect days tailored to your passions and preferences. Because we handle your senior care and household chores, you're free to spend your time as you wish. From activities like fitness and painting classes to afternoon socials and dining with friends, there's plenty to keep you active and fulfilled. If our events and programming calendar doesn't already offer your favorite pastime, we'd be happy to add it.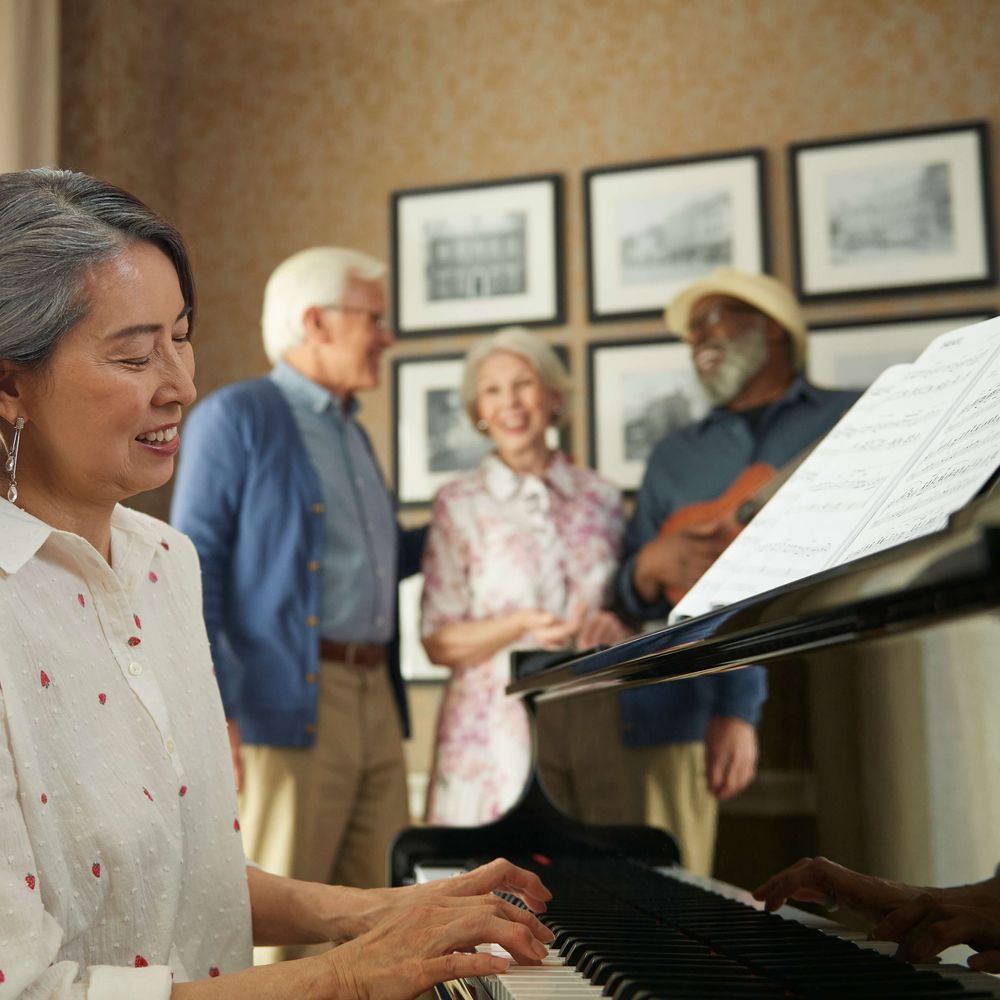 Care and Services Tailored to Your Needs
Our compassionate team members take the time to get to know your capabilities and needs to help you live as independently as possible. We will work with you to create an individualized Service Plan (SP) to guide your care and services. Whether you need support with dressing, bathing, grooming, or medication management, your senior care team is always on hand to help—as little or as much as you need. Your SP will also capture your unique preferences so we can make sure your desires are met, such as reading your daily newspaper or having a glass of wine after dinner.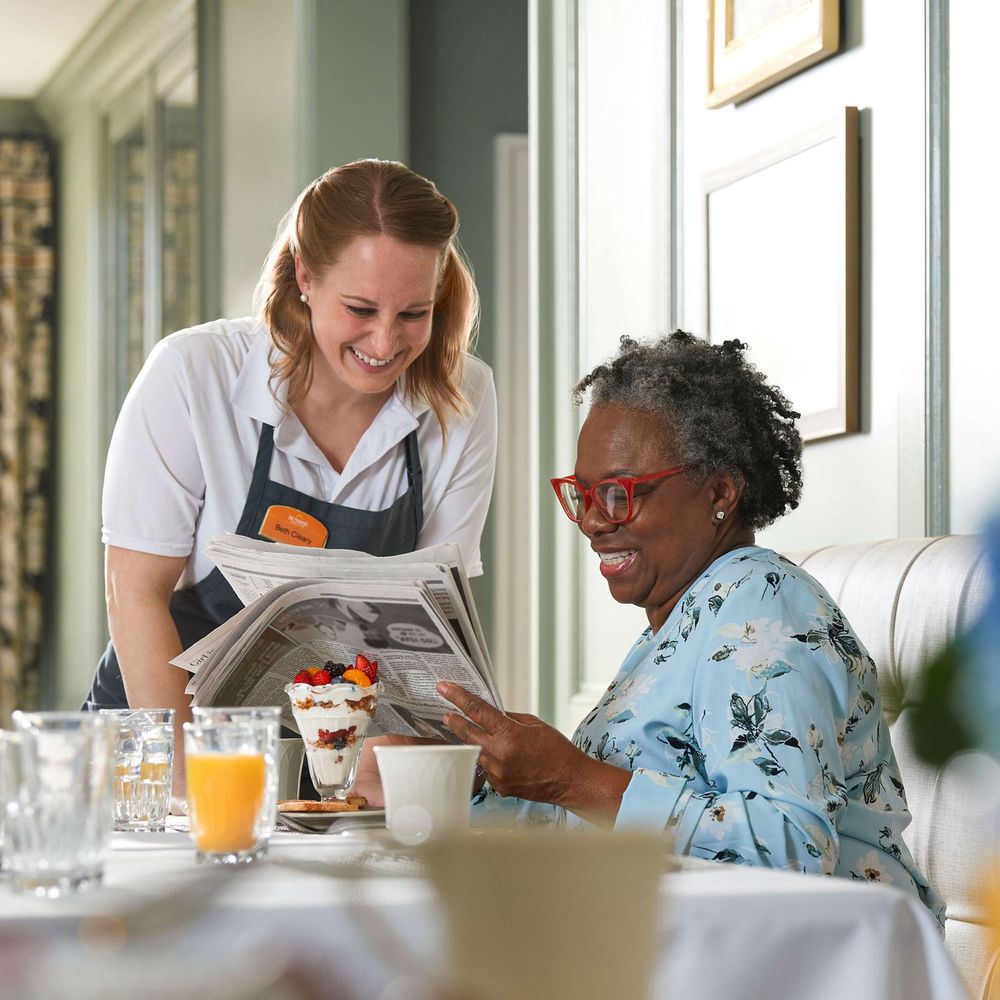 Make Yourself at Home
Dining Your Way

Your personal tastes and nutritional needs take center stage with us. You get to choose from exciting menus created by our in-house chefs that include seasonal offerings, regional dishes, and comfort foods.

Purposeful Design

From an emergency call system in each suite to furniture and carpeting that help prevent falls, you will enjoy common areas and living spaces specifically designed for your comfort and safety.

A Pet-Friendly Environment

There's nothing better than relaxing with a furry friend curled up on your lap. Many of our assisted living communities have their own pets, and we also love welcoming residents' pets into our family.
Find an Assisted Living Community Near You
Suite choices

You can choose from a wide range of senior housing floor plans to suit your lifestyle, including companion living with a partner or good friend. We encourage you to fill your new home with your favourite furniture and décor.

Reliable support

Your care is our priority. We have trained team members available 24 hours a day to help ensure your needs are met. You'll also benefit from monthly wellness visits by a licensed, on-staff nurse.

Household chores

We're happy to offer a maintenance-free lifestyle. When things like laundry, housekeeping, and trash removal are done for you, it's easy to make the most of each day.
Find a Sunrise Community Near You
Ready to learn more about a Sunrise community near you? Fill out the form and one of our senior living experts will be in touch as soon as possible to start the conversation.