New Adventures Are Up Ahead
Your life has been filled with rich experiences, and that's not about to stop now. When Sunrise is your home, there's no doubt you'll have everything you need to live fully right at your fingertips. Good friends? Check. Fun social events? Of course. Fantastic food? You bet. So buckle up and get ready to seize the day.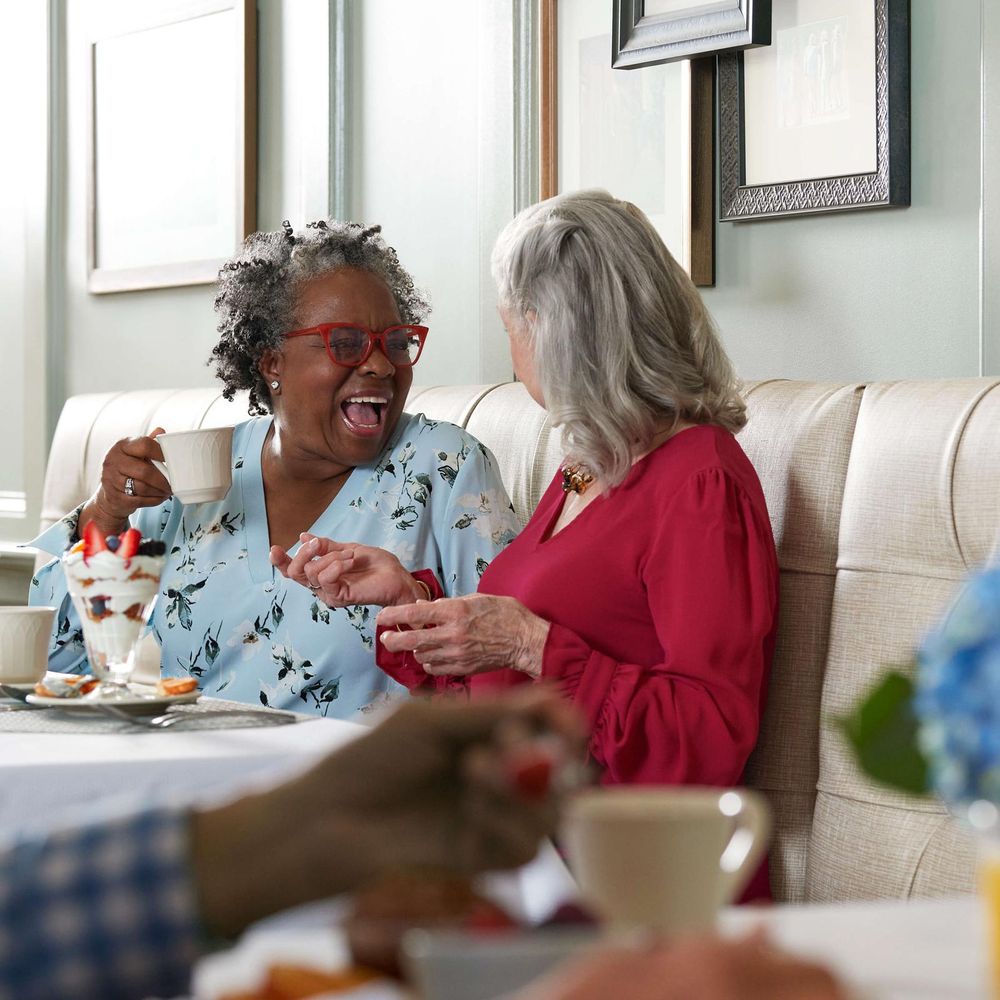 Dive into Engaging Activities
What do you love to do? Whether it's expressing creativity through art, getting active with fitness classes, or learning something new, there are so many ways to enjoy your time at Sunrise. With our signature Sunrise Live With Purpose™ programming, you'll have the chance to take part in a number of enriching activities that appeal to your interests and passions alongside good friends.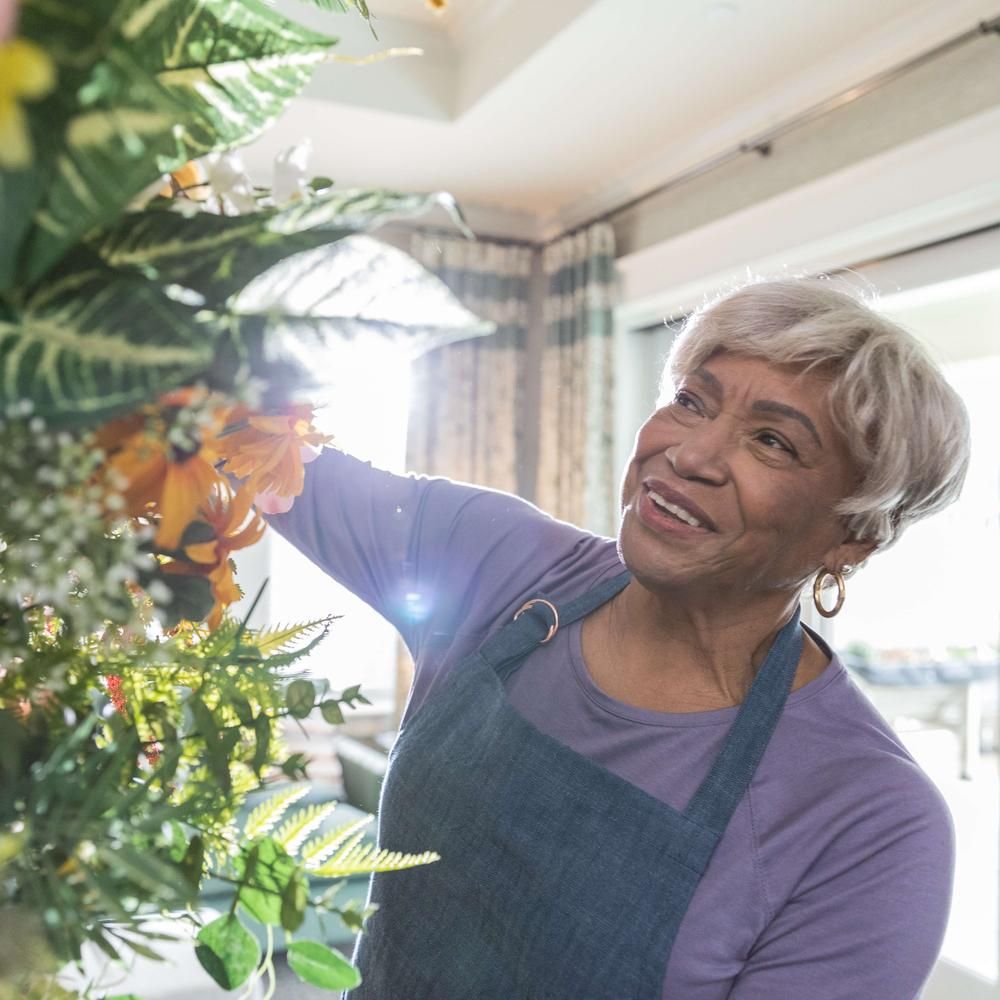 Savor Every Meal
Everyone wants to eat the food they love—the kind of dishes that bring back memories and make you look forward to the next dining experience. And that's exactly what you'll get to do in a Sunrise Senior Living community. Our in-house chefs will get to know your tastes, preferences, and dietary needs so they can serve you fresh, seasonal meals that you just can't wait to eat again.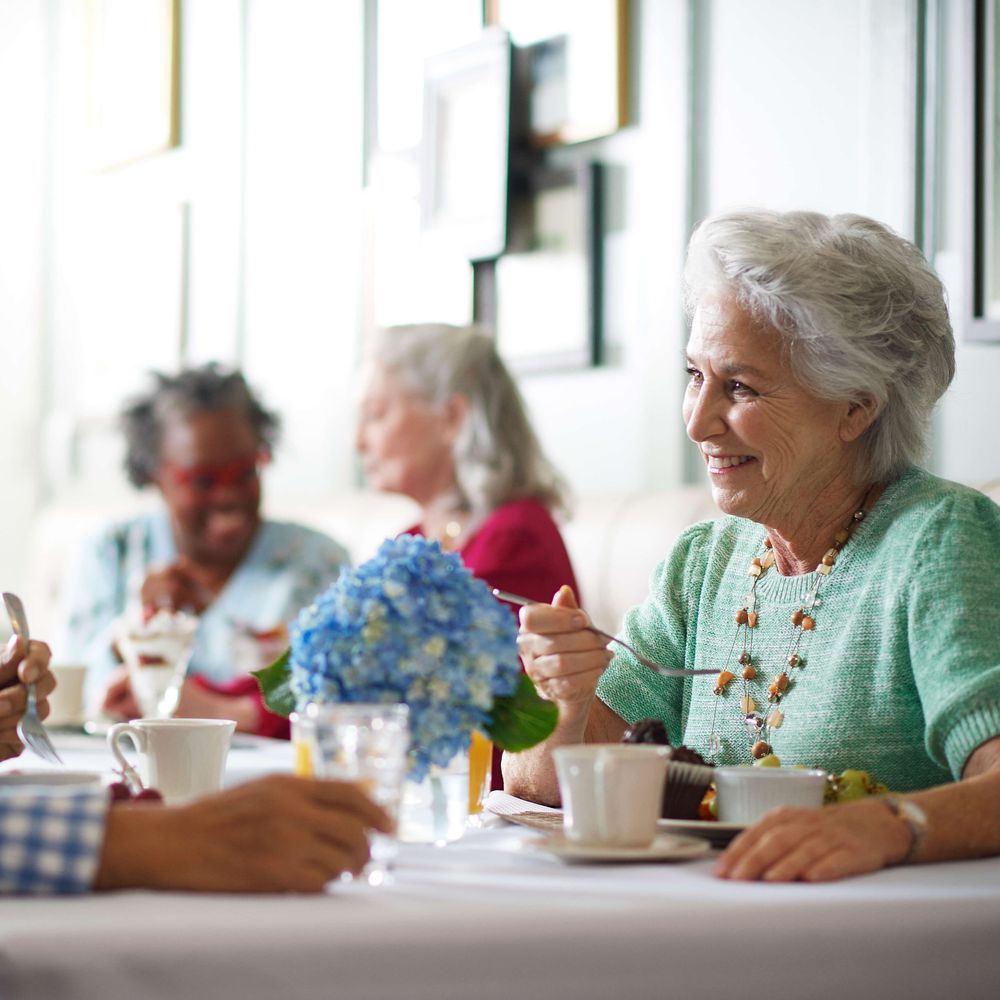 The Sunrise Experience
Pets at Sunrise

There's nothing better than having a furry friend curled up on your lap. Our communities have pets and you're welcome to bring your own cat or dog.

Staying Connected

With our frequent communications and

family engagement app

, your loved ones will easily stay connected and informed.
Enjoy an Active Social Life
From playing cards in the senior centre's bistro to sharing a laugh during happy hour, you'll have endless opportunities to spend time with your new friends. Our communities host fun events like afternoon socials, live entertainment, local outings, and so much more so everyone can stay connected and enjoy each other's company.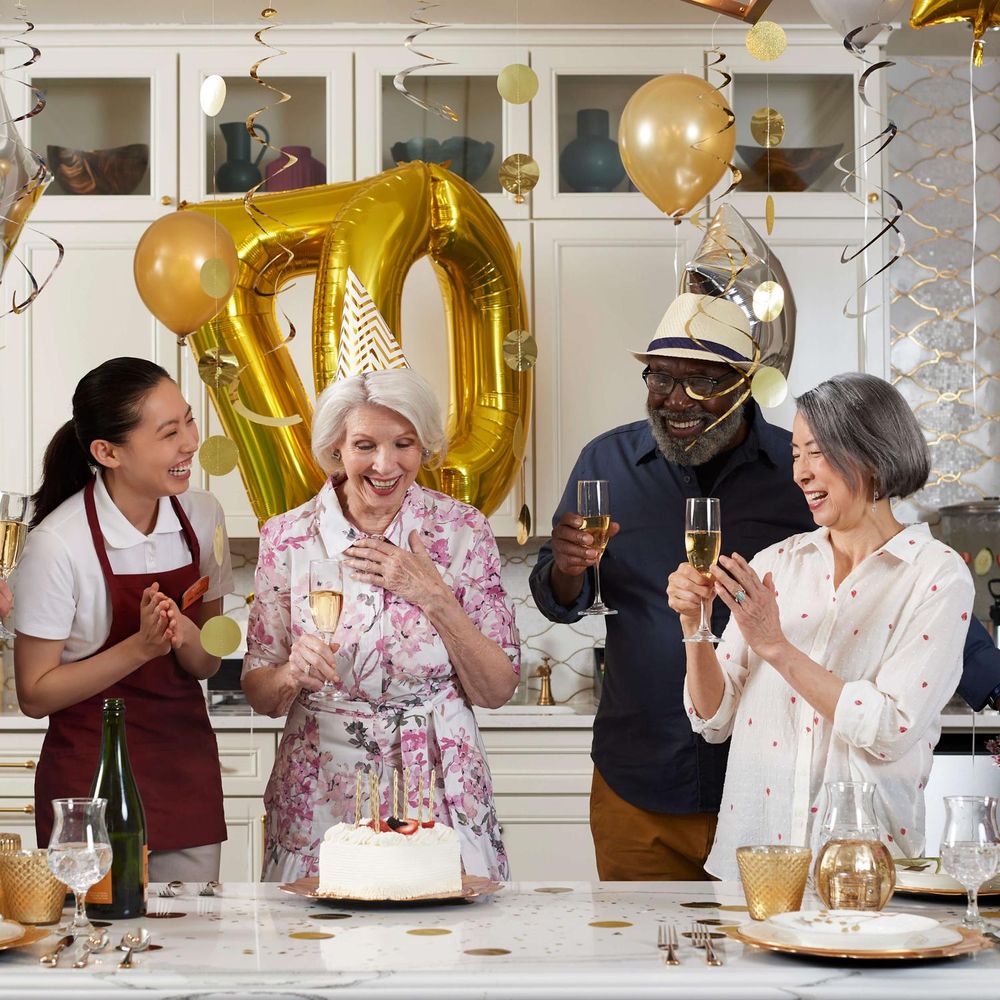 Feel Comfortable and Safe
You'll feel right at home in beautifully appointed common areas and your comfortable senior housing suite, which have been expertly designed for your safety and comfort. You can also rest assured that we're promoting your health and well-being with evidence-based infection control measures.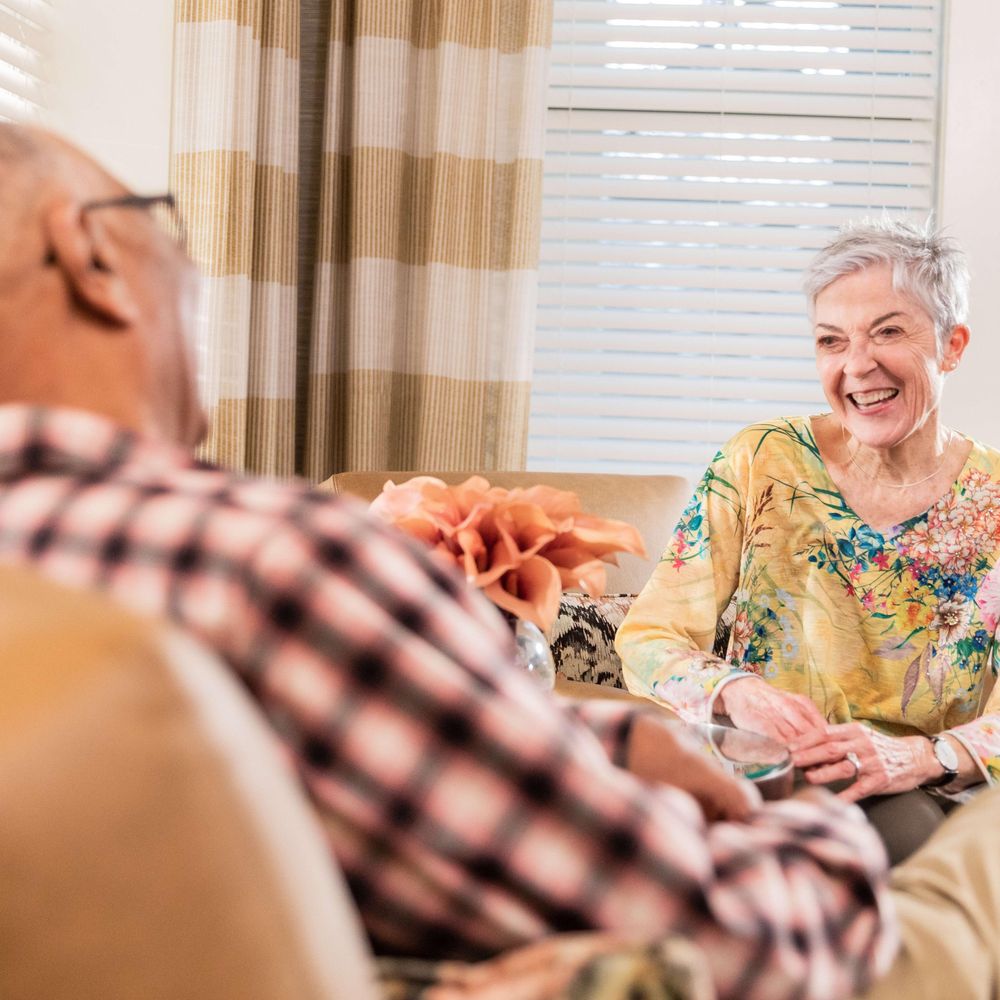 Want to learn more about the Sunrise experience?
If you're interested in learning more about life at Sunrise, just fill out the form and one of our senior living experts will be in touch as soon as possible.