Something to Do, Everywhere You Look
Whether it's over a beer at happy hour or during a rousing poker game, you'll have plenty of opportunities to forge new friendships at Sunrise.
Live Life to the Fullest
Human connection helps us all to thrive. That's why Sunrise communities are designed to encourage interaction at every turn. From planned events like afternoon socials and movie screenings to impromptu gatherings in the bistro, you'll meet new people and discover shared interests.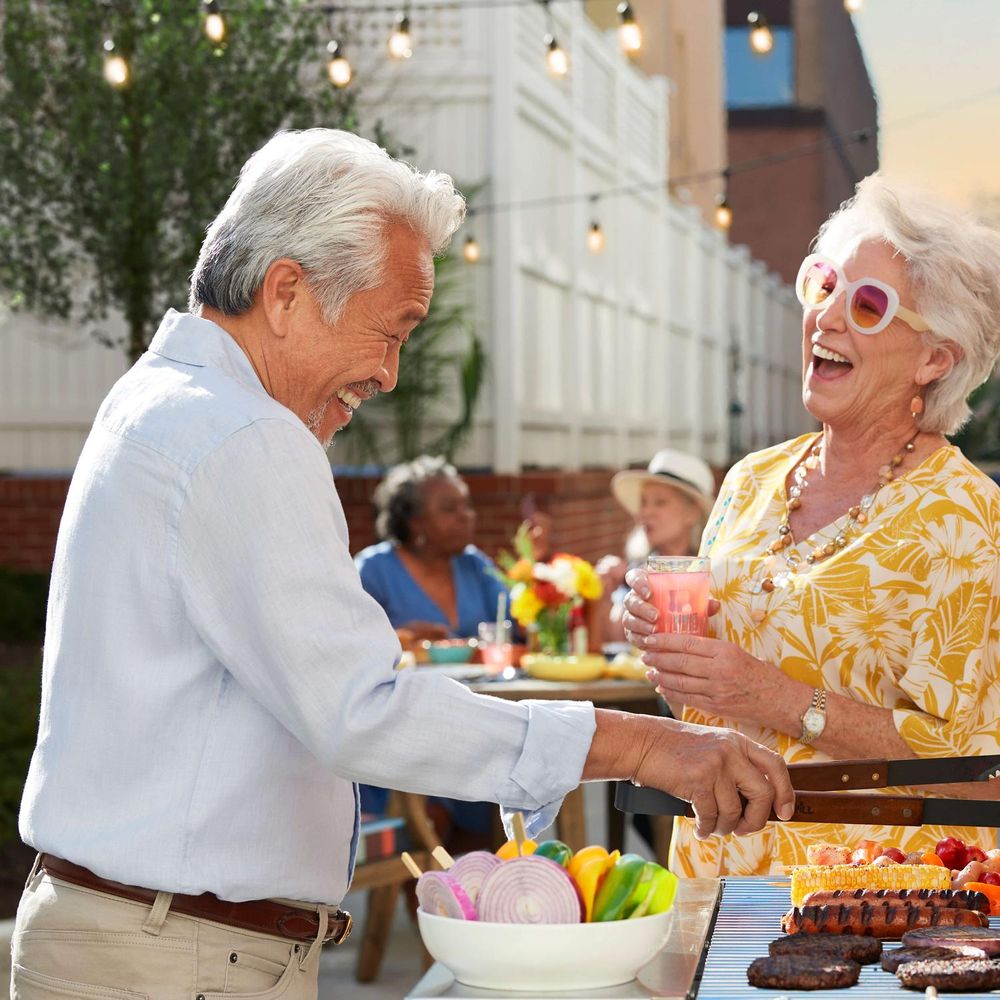 Endless Entertainment Options
Do what you love

You can enjoy your favorite—or new—hobbies, such as art, gardening, games, music, and more with friends who share your passion.

Social events

Don't be surprised to find yourself mixing, mingling, and even cutting a rug at our socials, happy hours, and live entertainment events.

Special celebrations

We love to celebrate special occasions and holidays in style with good food, festive decorations, and excellent company.
So Many Places to Connect
Outside of regular activities and events, it's easy to find a space to enjoy time with your friends.
Want to know more about social life at Sunrise?
If you'd like to learn more about how residents enjoy an active social life, fill out the form and one of our senior living experts will reach out within 24 hours.